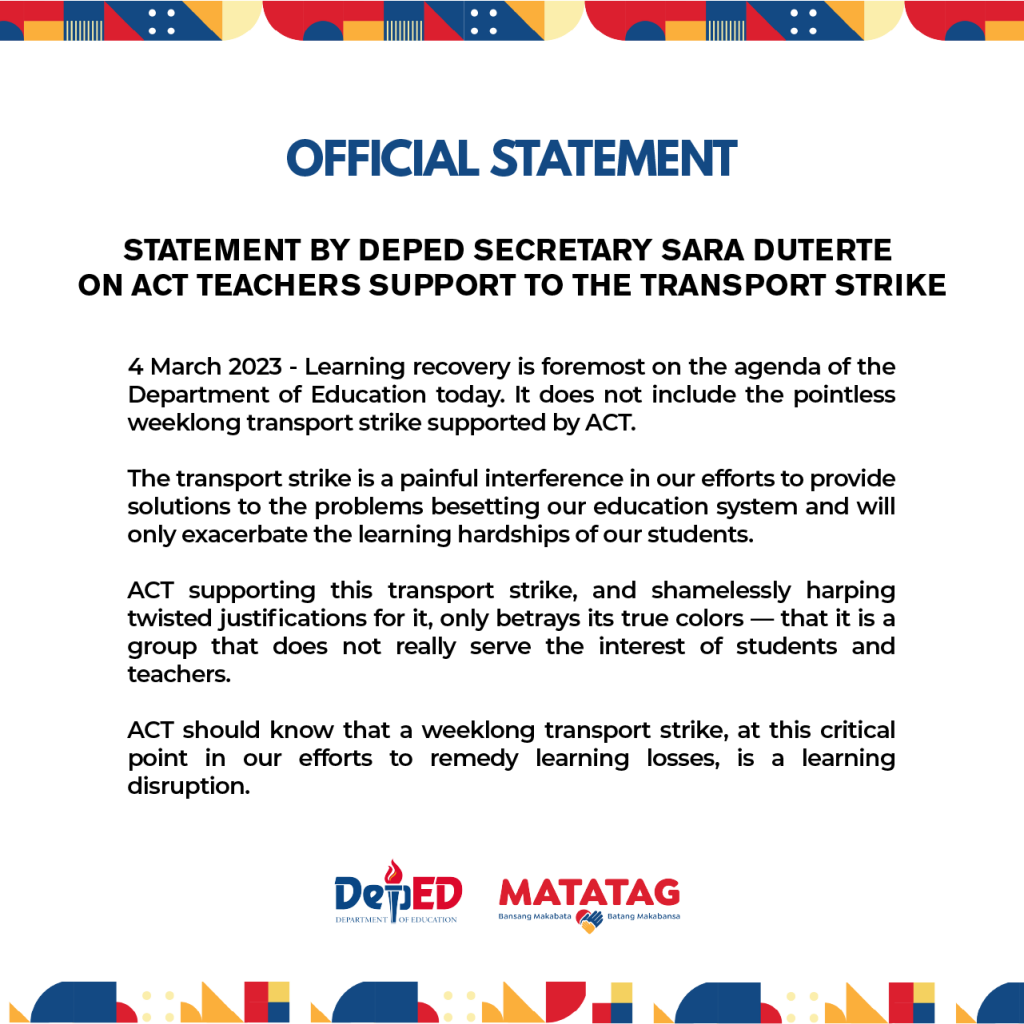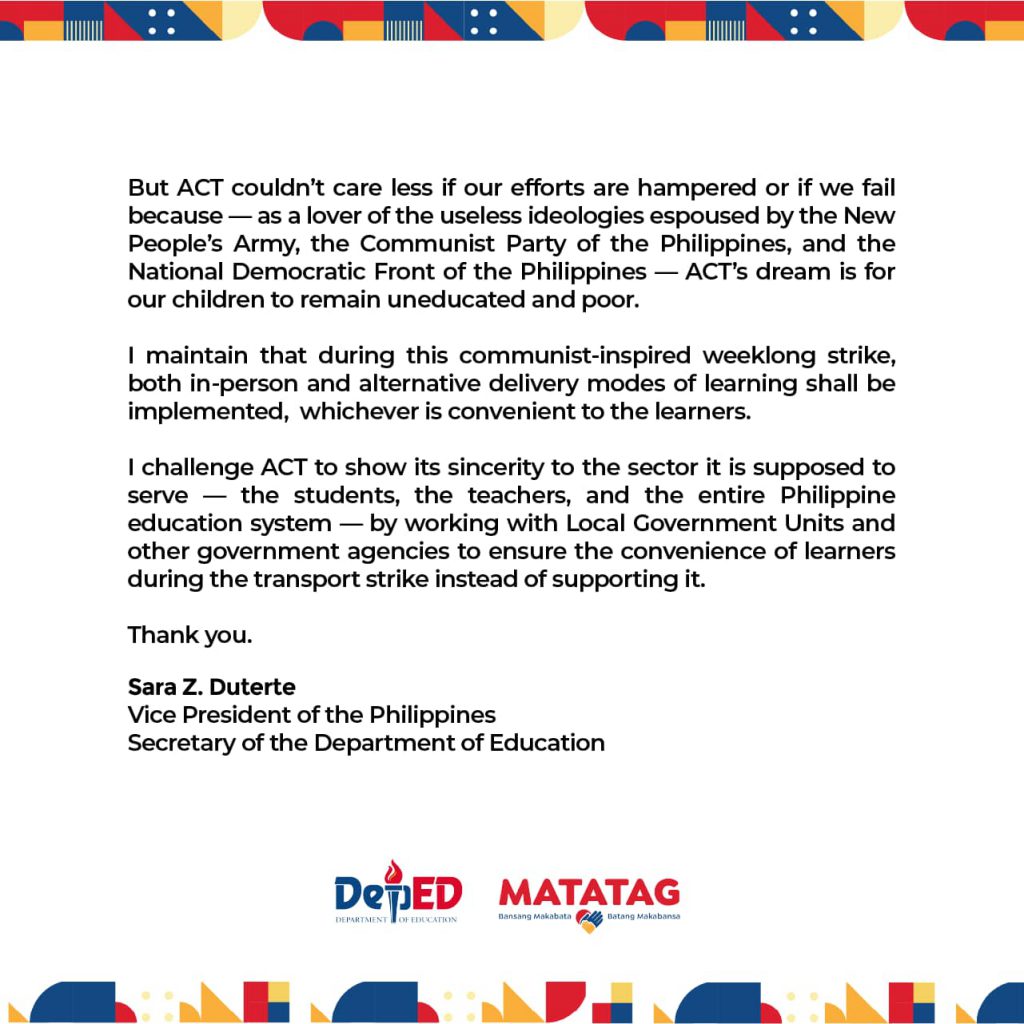 4 March 2023 – Learning recovery is foremost on the agenda of the Department of Education today. It does not include the pointless weeklong transport strike supported by ACT.
The transport strike is a painful interference in our efforts to provide solutions to the problems besetting our education system and will only exacerbate the learning hardships of our students.
ACT supporting this transport strike, and shamelessly harping twisted justifications for it, only betrays its true colors — that it is a group that does not really serve the interest of students and teachers.
ACT should know that a weeklong transport strike, at this critical point in our efforts to remedy learning losses, is a learning disruption.
But ACT couldn't care less if our efforts are hampered or if we fail because — as a lover of the useless ideologies espoused by the New People's Army, the Communist Party of the Philippines, and the National Democratic Front of the Philippines — ACT's dream is for our children to remain uneducated and poor.
I maintain that during this communist-inspired weeklong strike, both in-person and alternative delivery modes of learning shall be implemented, whichever is convenient to the learners.
I challenge ACT to show its sincerity to the sector it is supposed to serve — the students, the teachers, and the entire Philippine education system — by working with Local Government Units and other government agencies to ensure the convenience of learners during the transport strike instead of supporting it.
Thank you.
Sara Z. Duterte
Vice President of the Philippines
Secretary of the Department of Education