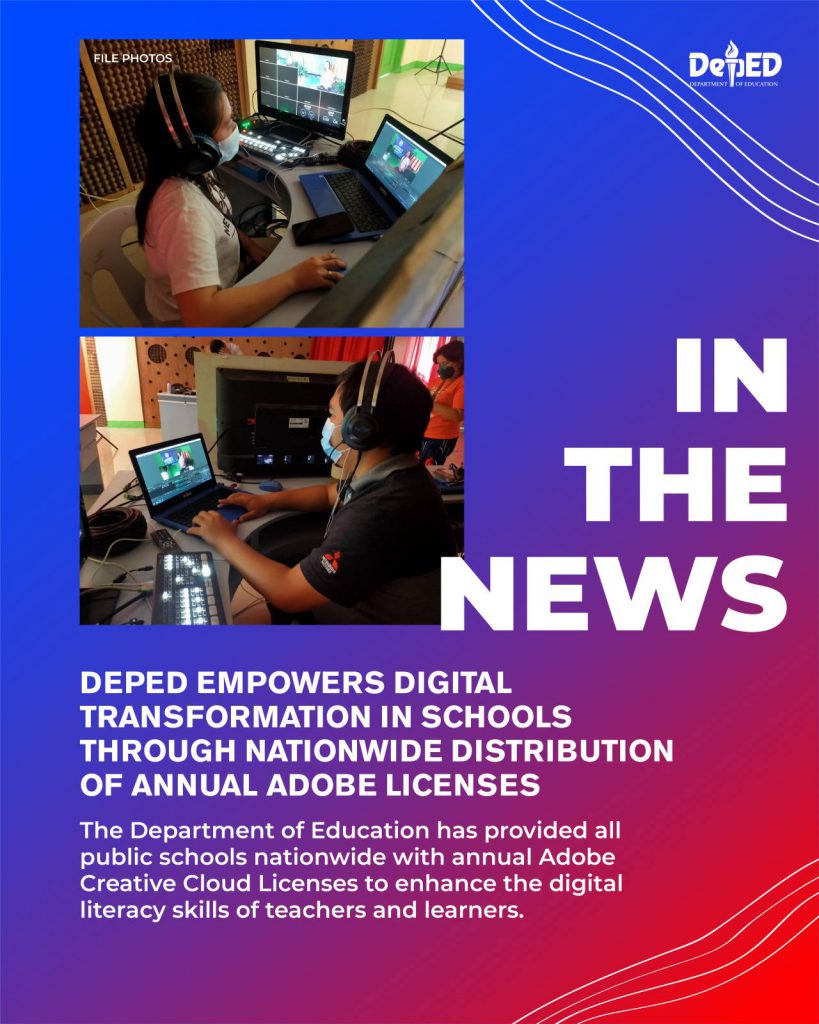 In support of the MATATAG agenda on taking steps to accelerate the delivery of basic education services and giving support for teachers to teach better, the Department of Education (DepEd) recognizes the importance of providing its employees with the necessary tools and resources to enhance teaching and learning, foster creativity and innovation, and increase productivity and efficiency. In line with this, the Department is distributing Adobe Creative Cloud (ACC) licenses.
The Creative Cloud plan has 20+ creative apps, including Adobe Photoshop, Illustrator, Premiere Pro, After Effects, InDesign, and Acrobat Pro
The following are eligible to be assigned ACC accounts subject to the limits per administrative unit set in the administration portal:
Schools Division Office (SDO) employees,
All DepEd public schools,
DepEd public school Teachers handling Grades 7-12 Arts & Design and Animation classes, and
Grades 11 and 12 DepEd public school learners currently enrolled in the Arts & Design Track and Animation specialization.
Each license can be used to install applications in two devices but cannot be used simultaneously. The users can access Adobe services and download the applications through https:/ /creativecloud.adobe.com.
Reference: Division Memo 317, s. 2023